The International Youth Conditioning Association (IYCA) vision is simple: To enhance the knowledge of youth sports/fitness professionals, coaches, parents and volunteers throughout the world to ensure that every child has access to an exceptional training experience.
The IYCA is the only international organization that stands at the intersection of scientific training principles, coaching/psychological methods, and sound business development education.  We tackle these important areas through courses, certifications, free information, lives events, mentorships, and personal interactions with our membership.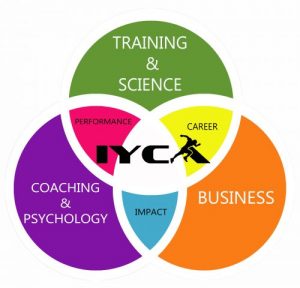 Our Youth Fitness Specialist Level 1 (YFS1) course is considered the "gold standard" for youth training in America.  This was the first certification course that focused exclusively on how to appropriately train young athletes, and it remains the most comprehensive entry-level certification of its kind.  The course includes a comprehensive manual and several hours of audio/video instruction that will help you create a solid foundation for working with athletes under 18.