The Register of Exercise Professionals
What is REPs?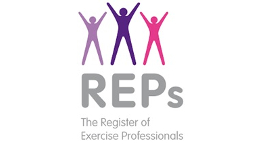 Launched in 2002, the Register of Exercise Professionals (REPs) is the largest independent public professional register in the UK for the health and fitness sector, supporting its 24,000+ members to operate both in the UK and abroad.
REPs was developed to recognise the qualifications and skills of health and fitness professionals and to protect the public from trainers who do not hold appropriate qualifications. It provides a system of regulation for instructors and trainers to ensure that they meet the health and fitness industry's agreed National Occupational Standards.
REPs membership provides assurance and confidence to the public and employers that all professionals on the register are appropriately qualified and have the knowledge, competence and skills to perform their role effectively, and are properly insured.
REPs also recognises training that is endorsed by PD:Approval, so that its members have access to the independently quality assured continuing professional development (CPD) that you will find on this portal.
How do I become a member?
Entry to the register is by qualification (see the REPs framework), but REPs fully recognises that the range of training, experience and qualifications across the fitness industry, and around the world is very diverse and will measure all applications against the UK criteria.
Membership is competitively priced at £40 (including VAT) per annum, and members also have the opportunity to purchase REPs Fitness and Sports Massage insurance which covers their practice based on their qualifications and any skills acquired through endorsed training.
Register now and join the UK's largest health and fitness professional and international recognised network.
Thinking of going on a gap year or relocating?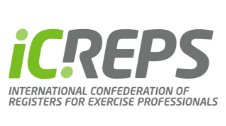 The International Confederation of Registers of Exercise Professionals (ICREPS) is a partnership between organisations around the world that register health and fitness professionals.
The purpose of ICREPS is to promote portability of qualified health and fitness professionals through the co-operation and affiliation of national registration schemes. ICREPS exists to serve the worldwide community of exercise professionals through an agreed framework of knowledge and competency standards which are set for professionals and agreed nationally. These standards have been mapped and form the basis of reciprocal agreements. UK REPs members can use their membership to gain recognition in any of the Confederation member countries:
Australia
Belgium
Canada
Ireland
New Zealand
Poland
South Africa
United Arab Emirates
USA