The Register of Exercise Professionals Ireland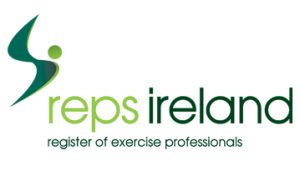 REPs Ireland is a Register of Exercise Professionals.
The Register of Exercise Professionals (REPs Ireland) has been established to professionalise the fitness industry through the promotion of standards. REPs Ireland ensures that registered members are appropriately qualified with the knowledge, skills and competencies required to perform their role effectively.
REPs Ireland accepts exercise professionals onto the professional register when they fulfil 4 key criteria:
Achieve qualifications and awards that meet industry standards & have been independently Quality Assured
Maintain professional standing by ongoing CPD
Maintain appropriate insurance cover while practicing
Adhere to a code of ethical practice
The list of REPs Ireland approved education providers is available here.  The industry standards used by REPs Ireland are based upon the European standards developed by the European Health & Fitness Association (EHFA).
REPs Ireland operates independently of all Education Providers and facilities and works to maintain professional standards in the industry.
All approved REPs Ireland Education Providers are independently audited every 2 years and adhere to agreed terms & conditions. REPs Ireland is governed by a Council which has been established by Ireland Active, to oversee and support the function of the Register of Exercise Professionals in Ireland. The specific role of the council is to inform the setting of policy and standards in relation to professional registration, provide advice in regard to industry trends, needs and opportunities that will enhance professional and industry development.
The categories that are currently available on the register are as follows:
Fitness Instructor (IE L4/EQF L3/UK L2)
Group Fitness Instructor (IE L4/EQF L3/UK L2)
Personal Trainer (IE L5/EQF L4/UK L3)
Pilates Trainer (IE L5/EQF L4/UK L3)
Exercise for Health Specialist (IE L5/EQF L4/UK L3)
Membership Benefits:
Part of a professional register
Searchable online profile
Reduced rate professional insurance cover
International portability through other national registers
Events and networking opportunities
Improved employability
Industry recognised qualification
Access to logos for marketing
Reduced rate training/upskilling through the Leisure, Health and Fitness Skillnet
Visit www.repsireland.ie or Click here to find out more and register our qualification
Thinking of going on a gap year or relocating?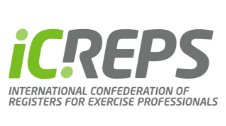 The International Confederation of Registers of Exercise Professionals (ICREPS) is a partnership between organisations around the world that register health and fitness professionals.
The purpose of ICREPS is to promote portability of qualified health and fitness professionals through the co-operation and affiliation of national registration schemes. ICREPS exists to serve the worldwide community of exercise professionals through an agreed framework of knowledge and competency standards which are set for professionals and agreed nationally. These standards have been mapped and form the basis of reciprocal agreements. REPs Ireland members can use their membership to gain recognition in any of the Confederation member countries:
Australia
Canada
India
Ireland
New Zealand
Poland
South Africa
United Arab Emirates
USA
Find out more at www.icreps.org.