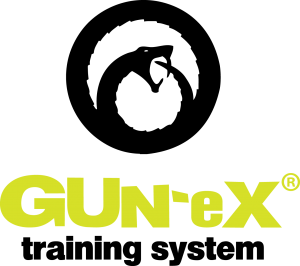 Content:
The GUN-EX® Training System offers a superior training experience. Our courses cover physiology and include countless practical tips. Furthermore you will learn how to motivate and inspire clients, create special classes focusing on sport specific training and much more. Most of the course is practically oriented.
Objective of this course is to learn how to work with elastic resistance and battle ropes. Information can be applied on regular battle ropes and elastic bands or ideally with COBRA and MINI COBRA ropes. Being able to set-up training tools, correctly execute exercises, being able to scale technical exercise difficulty for different fitness levels. Understanding standard movements and how to apply different conditions.
By the end of the day being able to wrap it up into whole workout and understanding different training programs/protocols to be independent and work correctly with elastic resistance and battle ropes on daily basis. It is the foundational and important course to understand base stones of elastic resistance and battle rope training.
WHAT YOU WILL LEARN on the course GUN-EX Strength & Power Foundation:
Operate battle ropes and understanding how to create own exercises from foundational ones by changing conditions within each exercise.
Understanding that battle rope exercises are very connected to each other and learn the flow of creating own exercises. There is a system.
Being able to scale up or scale down each exercise to adjust it to different fitness levels.
Being able to understand difference between Speed, strength and Power training unit and adjust timing, exercises and protocols to reach the correct output.
Being able to identify each exercises and knowing what muscles are working and what impact it will have on the human body
Operate elastic resistance and understanding what is vector of force, respecting axis and trajectory of movement.
Learn how to train in 3 planes (sagittal, frontal, transverse) with elastic resistance bands.
Understanding lower body foundational moves with elastic resistance bands and create own exercises by changing conditions within each exercise.
Being able to scale up and scale down each exercise with elastic resistance to all fitness levels and what impact it will have on the human body.
Understand and apply principles of stability
Breathing techniques – workout breathing, shutting down reflexive breathing, restoring capacity
Being able to create own workouts for 3 different fitness levels (beginner, advanced, pro) with battle ropes and elastic resistance bands
Understanding training protocols and being able to use them
Be clear about and apply correct workout/rest ratio and timing and how to correctly cue clients.
Learn how to use workout/training app
After completion of this training course you will be able to:
Properly perform and design trainings with GUN-EX® COBRA ropes
Be able to set up & teach Group X class GUNNING
Instruct others on the STRENGTH & POWER tools
Adapt exercise difficulty for all fitness levels
Adjust resistance and stability for all exercises
Correct common mistakes
Correctly set up and use the GUN-EX® COBRA ropes with accessories
Correctly create a training unit with STRENGTH & POWER tools
Explain the benefits of GUN-EX® to others
In summary you will take away:
History and benefits of GUN-eX training strength tools
40 movements and exercises from basic to more specific
5 training formats and programming with unique coaching techniques to develop the most important physical skills
Steps on how to master all movements
How to integrate training tools into different types of trainings
Credits
This course has been approved by ACE and is recognized by REPs Ireland and after completing it you will be rewarded:
0.8 ACE credits
8 REPs Ireland CPD points
Prerequisite:
An EQF level 3 Fitness Instructor is required for REPs Ireland members wanting to claim REPs Ireland CPD points.
Assessment:
Practically Assessed
Awarding Organisation:
N/A
This is fix for colorbox for small devices, This is fix for colorbox for small devices